Our Team

Chris Torres, IT Manager/Staff Accountant
Chris has a Bachelor's of Science in Computer Engineering from UC Davis. Since leaving the tech field, Chris has been working at Irvin, Abrahamson & Company as the IT manager and a staff accountant. Chris has recently passed all four parts of the CPA exam. He has over six years of experience mainly in the areas of individual and business income tax. Chris also has extensive experience in helping clients setup QuickBooks accounting software for their small businesses.
Since childhood, Chris has loved working with computers. He enjoys keeping up with the latest technology and learning how things work. In his spare time, Chris enjoys spending time with family, traveling, learning, and being outdoors. He is also a long time member and president-elect of the Kiwanis Club of Palo Alto. Chris' involvement with the Kiwanis Club has led to his work helping in many projects, namely several projects at his father's elementary school in the Philippines. In the Philippines, the Kiwanis Club of Palo Alto helped build a water system giving running water to the over 700 students at the school. They also sent books and school supplies to students. Over the past two years, Kiwanis has also sponsored a school nutrition program that has fed over 150 undernourished kids a healthy breakfast every school day. In the future, Chris looks forward to meeting more people in the community and helping the community that has given so much to him.

We offer a full range of tax and accounting services tailored to meet your needs.

Whether you are :

| | |
| --- | --- |
| | an individual |
| | a new business |
| | an established business |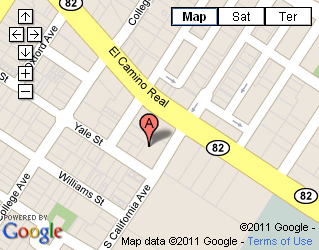 View Larger Map